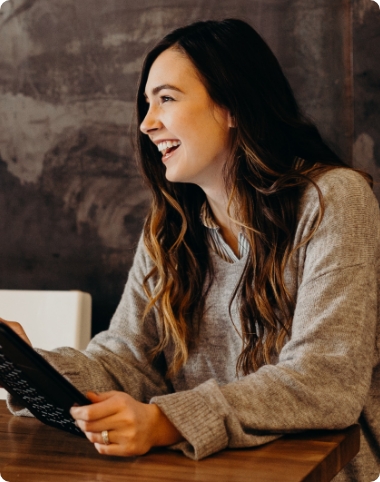 1. Give a new dimension to your career
At Consort Group, your integration is the first key to success in our shared adventure. We want it to be personal to you, rich in opportunities to learn and exchange with your peers.
We support you as you develop throughout your career to enable you to grow and evolve. We ensure you have the tools you need to act proactively, responsibly and autonomously throughout your career.
You'll have access to spaces to develop your experience, knowledge and skillset as well as the tools to facilitate sharing and mutual support.
Integration, training and career management at Consort Group means:
– Finding your bearings within the company during your initiation;
– Increasing your skills with a training catalogue and more than 15,000 self-service e-learning offerings, accessible at any time;
– Benefitting from a personalized training programme set up with your supervisor and experts in your field;
– Choosing to combine national and international experiences.
What appeals to me is the personal management and the regular follow-ups. At Consort there is a real management of the employees on a personal level, the managers know what I do, there is not only mission follow-up, but a much more global follow-up as well.
Maxime M. | Incident Manager, Consort Group
2. Evolve in an innovative environment that cultivates synergy
Technological evolutions and transformations within the company are catalysts that we anticipate and integrate into our plans. Our strength: to be constantly evolving and permanently transforming.
At Consort Group, you will evolve in an innovative environment that cultivates synergy and the hybridization of know-how. We encourage collaborative practices in the service of collective intelligence.
We recruit the best talent. You will join an open and agile community of experts, where you will have the opportunity to develop to your full potential and grow your skills, as well as live a human experience.
Evolution is in our DNA. With the emergence of new technologies, it is essential to accompany our talent in their evolving careers.
Angélique Maisonneuve | Director of Human Resources, Consort Group.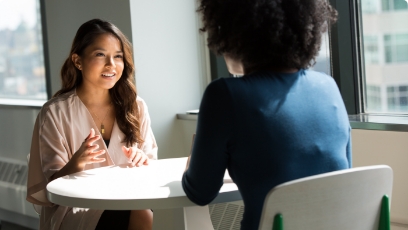 3. Choosing attention and proximity
At Consort Group, we attach great importance to the attention we give our employees and clients within the dedicated exchange platforms we create with them. Each talent can easily access and talk to top management and the Human Resources Department.
Joining Consort Group means joining a company on a human scale, one which is concerned about the well-being of the women and men who make up our community of experts. We offer a working environment where expertise and sharing are combined with dynamism and compassion, many times over.
Well-being at work at Consort Group means:
Regularly expressing your feedback within the organization;
Benefitting from management methods adapted to each situation;
Benefitting from telecommuting and the right to disconnect;
Being involved in a company that pays special attention to employees in vulnerable situations;
Participating in gaming environments and competitions.
Consort Group, it's all about family spirit from the managers with real attention paid to the employees.
Gilles G. | Project Manager - Consort Group
4. Join a group that puts people at the heart of its commitments
At Consort Group, we all move forward together with respect for each other and the personality unique to each of our staff, and encouraging their entrepreneurial spirit. We are committed to offering career paths that take into account the expectations of each individual and to opening up our businesses to young people, to people undergoing retraining and to all those who share our values.
Convinced that men and women are our greatest asset, we are committed to an active and sustained policy of diversity, non-discrimination and equal opportunity.
years, average age of our workforce
nationalities represented
Are you an expert in data, development, testing, business as a desktop or infrastructure specialist?
Your community is waiting for you.
Join us