30 years of experience at the benefit of your users
Consort Group's Digital Workplace Services support users and companies in mastering their chosen digital technology solutions and in making full use of them
At Consortis we seek to combat user wandering time and technical debt in a work environment where all collaborative information is accessible:
Any Time;
Any Device ;
Any Where ;
Any Content (ATADAWAC approach).
We deliver a "Collaborator Experience"  which involves every employee through an empowering approach, accessible on any screen and regardless of their location, connecting them to the tools, people and information they need to be most effective.
employees
of which 28% are outside France
services centres
including 2 off-shore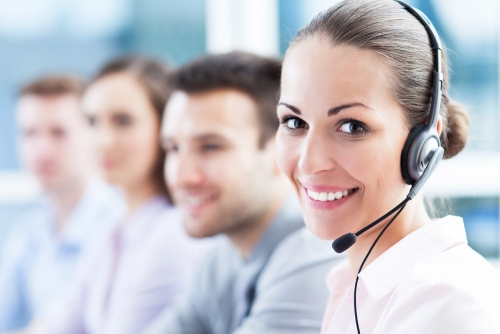 Service Desk
Notre enjeu : offrir à chaque utilisateur une expérience optimale de son environnement informatique et à chaque Direction des Systèmes d'information un outil d'optimisation de la disponibilité de l'espace de travail.
Le service desk 4.0 de Consort Group est structuré et outillé pour accompagner toutes étapes de votre transformation digitale. Omnicanal, prédictif, disponible et personnalisé il répond aux attentes de vos utilisateurs comme aux objectifs de performance et d'image des DSI.
Consort Group propose une offre complète et modulaire intégrant outils, infrastructures et organisation au sein de centres de service certifiés ISO 9001, ISO 20000-1, ISO 27001.
Augmented Technician
Beyond automation and digitalization, a service desk is a human interface  in the user's perception for the resolution of complex requests or incidents.
The Consort Group is an organization that places its operators at the centre of its approach. Their skills are reinforced by the implementation of a technological ecosystem and process that allow a 360° vision of the users, providing synchronous and asynchronous responses to their issues.
This approach is part of our "Augmented Technician" programme.
Industrial & customized solutions
We propose the implementation of customized, shared or dedicated solutions, in an in situ, ex situ or mixed service centre, that is Nearshore, offshore or local, with adapted levels of DRP and BCP security.
The organizations and company agreements in force allow for 24/7 service offers. Our infrastructures, tools and methods open up opportunities for service customization (VIP support, modules specific to our Digital Service Desk solution).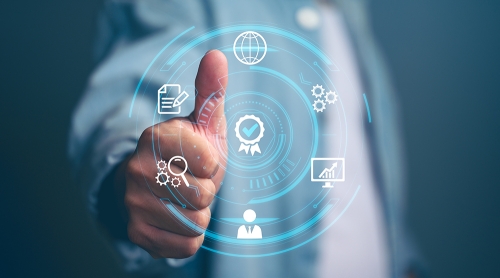 Digital Service Desk
S'appuyant sur sa connaissance étroite des besoins Utilisateur comme du fonctionnement et des priorités d'un Service Desk, Consort Group complète sa réponse organisationnelle par une offre digitale, le Service Desk Digital MyA qui comprend :
le développement de l'autonomie utilisateur dans sa relation à « l'informatique » de l'entreprise ;
l'amélioration de la satisfaction utilisateurs ;
la baisse des sollicitations directe au Service desk ;
la baisse des coûts du support ;
la transmission d'une image moderne des services informatiques.
Il apporte également les données et outils nécessaires aux DSI pour le développement de l'anticipation et de la proactivité, faisant évoluer un système avant tout réactif.
The commitment of our services
Agility

Digital Engineering, integration, consulting

Security

Sec Ops, Access management, Data

Empowerment

Coaching, UX, Data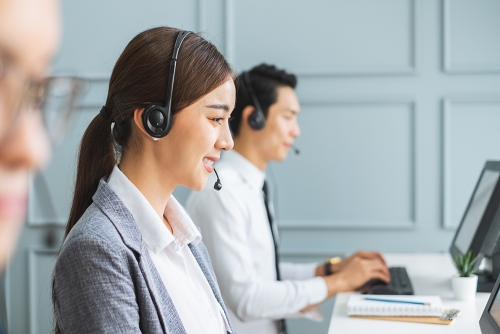 Functional Support Service
Consortis propose une offre de support fonctionnel complète et opérationnelle, résolument qualitative et « user centric » avec :
une appropriation des outils ;
une diffusion des bonnes pratiques ;
un support ;
une expertise processus et poste de travail.
L'objectif est d'impacter en amont et aval des projets les volumes de sollicitations ainsi que le ROI des déploiement applicatifs. L'accent peut être mis sur la complémentarité des approches de type Service Desk et de type Accompagnement du changement (conseil, formation à distance, coaching, base de connaissance, évaluation de connaissance).
Consort Group propose également un support niveau 3 contribuant à l'amélioration des applications et à leur appropriation par les utilisateurs (maîtrise des applicatifs, analyse structurée des retours et sollicitations utilisateurs).
Consort Group proposes a global and modular proximity offer answering the following aspects:
Asset Management
Logistics
Inventory Management
Asset life cycle management
Asset security (e.g. laundering and destruction)
On-site and roaming interventions
On-site services
Tools for making appointments
VIP profile Management
Mobile teams
Kiosk IT, a tailor-made service
Permanent on-site kiosk
Mobile or temporary kiosk
Training and awareness
Management of requests and incidents
Digitalization
Connected locker
Connected vending machine
Assistance via augmented reality
UX connected kiosk
Optimization

Automation, Consulting, Data, Modeling

Innovation

Robotization et DevOps methodologies,…

Availability

Supervision, IT Mgt, Service Desk, Service Desk Digital, Proximité, UX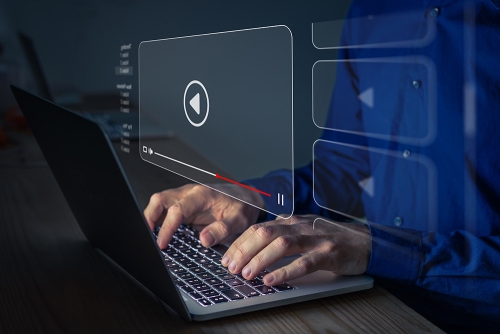 Workstation Engineering
Consort Group propose une offre Ingénierie du poste de travail répondant aux aspects de Gestion de l'environnement de travail comme d'Evolution de celui-ci, et aux besoins des utilisateurs.
Sécurité : Accès, Données, EDR
Gestion : Masterisation, Packaging, Télédistribution, Gestion AD
Évolution : Migration, Déploiement
Innovation : Automatisation, VDI, Daas, Waas
L'offre, inscrite dans les standards de qualité de Consort Group s'appuient sur nos expertises Microsoft, Office, Citrix ou VMWare…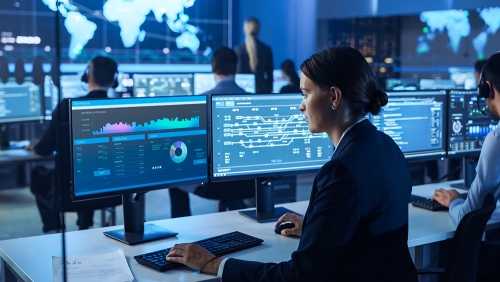 Application supervision
Accompagnant la transformation digitale des entreprises, Consortis réalise ses missions sous forme de contrats de services managés, en centre de service ou sur site Client.
Consortis propose une offre de Supervision applicative selon 2 approches :
Exploitation des outils clients
Intégration des outils Consortis
Le rapprochement des activités liées au Service Desk et à la dimension Supervision applicative apporte une gestion plus fine, proactive de la disponibilité du poste.
Ready to start your project with us?
Our experts are at your disposal to design with you
a customized offer adapted to your needs
Contact us