Quote on the managerial state of mindLiving Consort means celebrating our successes together, getting together and having fun
Gaëtan Lagarde | Responsable RH et recrutement
One of the characteristics of the Luxembourg population is its diversity. Our teams are no exception to the rule, with over 95% of the population not having Luxembourg nationality, and 80% of cross-border commuters. So giving everyone a chance to celebrate and share is no mean feat!
Proximity is one of Consort Group's 6 values, and undoubtedly one of those that enables us to build quality relationships, with a touch of 'fun'!
In Luxembourg, every occasion is carefully chosen: escape game, go-karting, cinema, paintball…
Because facts speak louder than words, here's an overview of some of Luxembourg's festivities in 2022 and their diversity.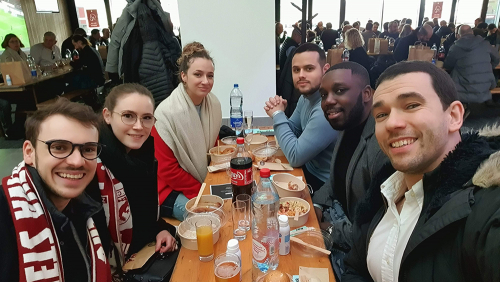 January 2022
Around thirty employees enthusiastically supported their favourite team: METZ of course! It was the Grand Est Strasbourg vs Metz derby, the first match to be open to the public since the end of the confinement period. Employees were able to inaugurate a new area of the Saint Symphorien stadium "Boulevard des Légendes" and enjoy a good meal before the match. Despite the good atmosphere, Metz lost 2-0 ☹ but post-match galettes des rois awaited employees to cheer them up….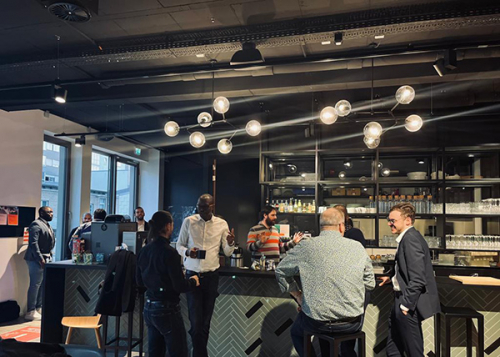 June 2022
Cool destination at Frigos Ardent in Metz. A cultural, social and solidarity-based ecosystem, the Guinguette welcomed our teams for an evening: stroll around, grab a bite to eat, have a drink and above all enjoy a programme of concerts, shows, events, workshops, conferences…
Set in the heart of nature, it's the perfect place to relax and unwind after a hard day's work. And a historic setting like no other!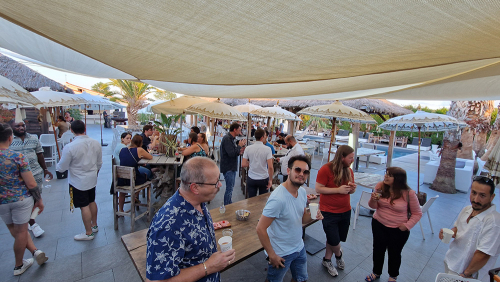 August 2022
Consort Luxembourg celebrated its 5th anniversary in an idyllic setting: the Hacienda Gardens! It was an opportunity for everyone to get together over a convivial barbecue. The summer atmosphere was there! In rowing, it's traditional to launch the coxswain, the ringleader… It was our Human Resources Manager, Gaëtan, who had the pleasure of tasting the pool!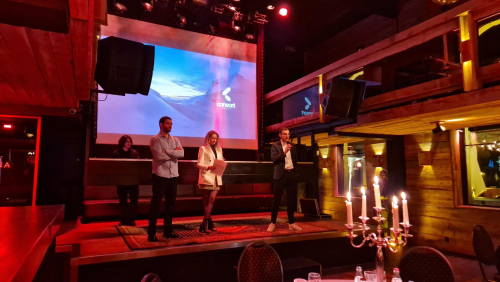 December 2022
D latest event: a blind test evening over a good meal. It was an opportunity to thank the teams for the successes of 2022 and to celebrate 2023. We spent the evening in an old private nightclub, a rather unusual venue! On the programme: sharing, conviviality and a gentle challenge around a Blind Test animation.
Discover Consort Luxembourg,
Discovering Consort Luxembourg is first and foremost discovering the men and women who make up our teams!
For further information, please contact Gaetan Lagarde, HR Manager, <Gaetan.Lagarde@consort-group.com>.